FAS NZ centrifugal pumps for inlet mode

FAS NZ centrifugal pumps for inlet mode/ flooded installation
Centrifugal pump PN 25 (40) for inlet mode/ flooded installation, type FAS, construction NZ, as pump set/ unit completely with Ex motor particularly suitable for conversion of liquified gas in large plants as well as tank farms/ fuel depots or LPG terminals.
Centrifugal pumps are characterised by a very good degree of efficiency, especially significant in applications with higher flow rates, where one to two power levels can be chosen smaller in the motors.
Horizontal, normal priming centrifugal pumps in segmental type construction with open impeller, in conjunction with guide vanes for an optimal transportation of gas of outgasing media. With a single acting mechanical seal as well as upstreamed NSPH precursor in combined system for achievement of low net positive suction head. Direction of rotation to the left from drive to pump, suction pieces horizontal, pressure joint vertically upward. Flange conncetion according to DIN EN 1092-1, pump housing made from spheroidal graphite iron GGG 40.3/ EN-GJS-400-18.
Pump set/unit consisting of:
Pump with Ex three-phase-motor 400/690 V, 50 Hz, ignition protection type: Ex II 2G Ex e II T1-3 Gb, speed: 3000 min-1, completely constructed on base plate made from steel, ready for connection for installation, primed and lacquered.
Further motor options on request.
Documentation: EU declaration of conformity in accordance with machinery directive and ATEX directive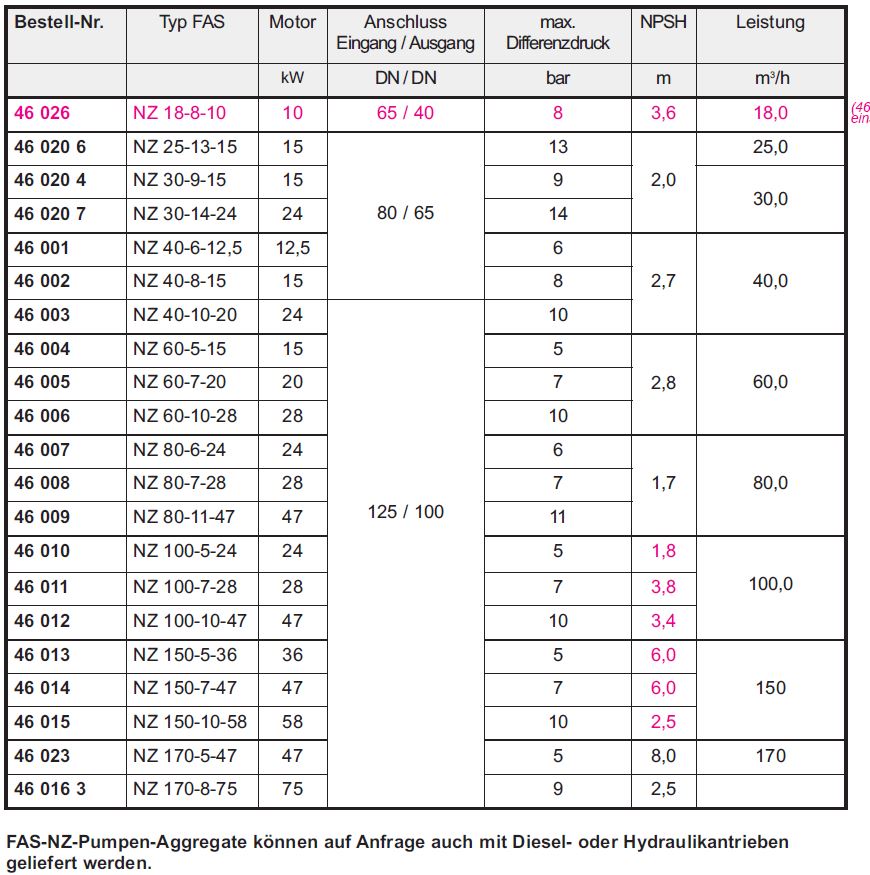 Notice:
Pumps for liquid gas must be fundamentally protected from dry run and operation against closed isolation valves. The operating point of the pump needs to be located at the inside of the pump specific characteristic curve. We recommend the application of a dry-run protection by means of flow monitor, level sensor, differential pressure switch or motor current monitoring and possibly max. pressure monitoring.
For the adjustment of the required operating pressure of the plant, an overflow valve ist necessary. Please ask us, we advice you to construct these safety devices.